Moscow 5 introduces faster speed to Sports cars. A Deadly Ramp is present early in the lap.
There is no new alternate route in Moscow 5. But that doesn't make it a bad or boring level - the race is short, simple, and fast. Sunny weather, sports cars, and quality race track; we have an "ultimate classic". This level represents professionalism at its finest.
Like Switzerland 4, Moscow 5 is simply a race I play for relaxation. The AI programming is excellent.
Other than racing, there isn't much I can do here. I don't play this level for Rampages, as it can be difficult to perform. The Deadly Ramp adds decent value nonetheless, as it can also be used for Morgen Stunts or No-Contact Rampages.
Besides, Moscow 5 is the #1 choice for the Turning Over Trick. If I were to demonstrate a tutorial video on the TOT, I would perform it here, mostly because of the clear weather.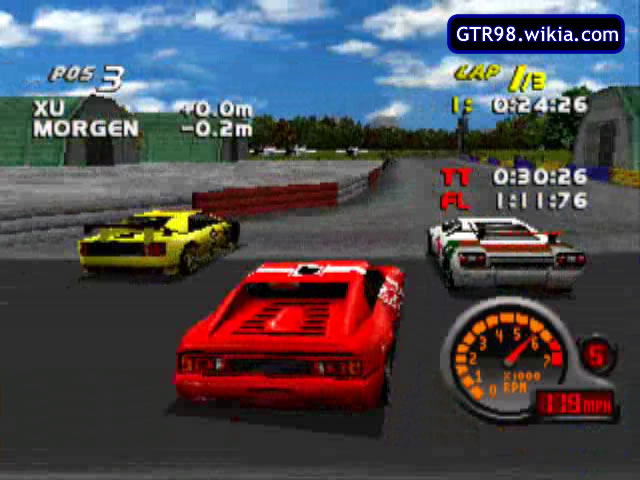 Community content is available under
CC-BY-SA
unless otherwise noted.