Egypt 6 is the final Dakar race. The track headlines a Deadly Ramp, long barrierless stretch, and bumpy stretch.
This level is praised for its originality and many gameplay styles. Its track design is perfect. It's a Level 6 raced in sunny weather, but that does not make it difficult, as the race is consistently fast-paced throughout three laps. These factors make Egypt 6 the second best Dakar level.
With the Deadly Ramp early in the lap, players can immediately pass 3-4 opponents before encountering them. The barrierless stretch is an open invitation for a Rampage; I prefer racing to first before the Lap 1 tunnel. A bottleneck blockage creates a pile-up, and if the opponents get too close, they may knock each other off the cliff. I now have a video on this strategy.
The starting positions are changed. It's always nice to have some change, as Egypt 6 is the only Dakar race where AI Baptiste doesn't start first. But they just had to put Roberts & Xu as the dominant AI (again).
AI Lumiere is the Underdog. This is an easy Underdog Challenge if players can reach first before the Lap 1 bottleneck tunnel.
A shortcut could be used to skip half of the bumpy stretch, but don't bother with it.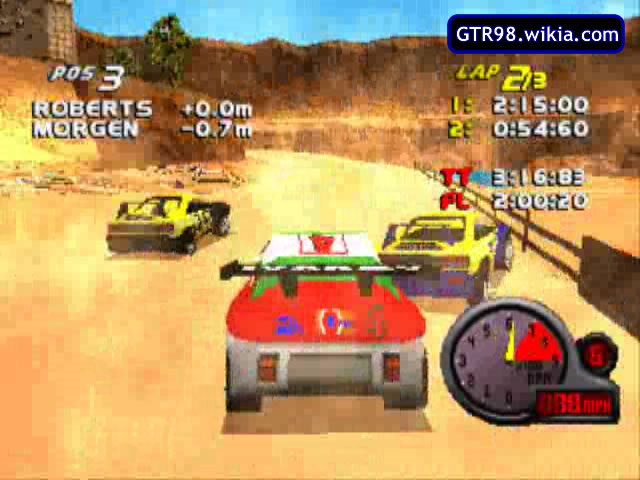 Community content is available under
CC-BY-SA
unless otherwise noted.