Moscow 2 is the more turbulent version of Moscow 1. It is raced in the opposite direction with Sports cars, with two S-turns and a U-turn added on the road.
This track is a perfectly-designed Level 2, and it brings back many memories. Growing up, I was always challenged by fast pace, particularly AI Morgen's ridiculous hyper speed.
The unpredictability of AI opponents makes Moscow 2 an all time classic. AI Roberts (good), Morgen (good), and Xu (bad) have specific roles; always interesting to see how positions change as the race progresses.
The famous Small Ramp was an excellent idea, as it can be used to perform Non-Deadly Rampages. It's not the funnest thing in the game, but it's an exciting challenge and obstacle nonetheless. The Ramp is supposedly used to jump off-track to retrieve the secret fireball; another nice add to the level.
An Underdog Challenge can also be attempted, although it is extremely difficult to succeed. AI Baptiste is the Underdog in Lap 1, before Ahmed joins him in Lap 2.
Of all Moscow tracks, Level 2 is my favorite. Sports cars own...
More like, Rally cars own... with three of them still featured, of the five remaining...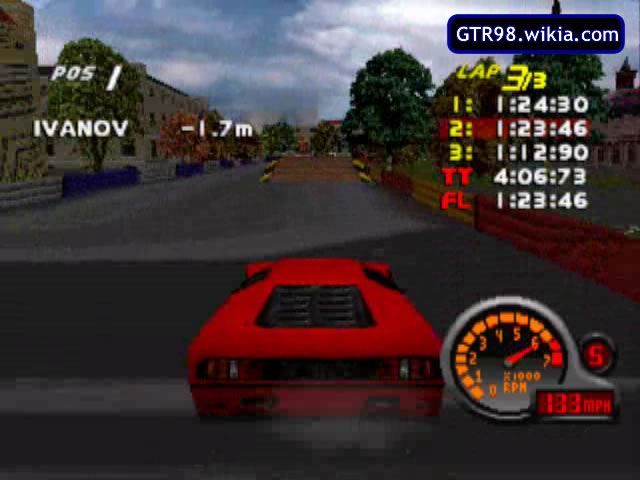 Community content is available under
CC-BY-SA
unless otherwise noted.