Easter Island 3 is the intro level for Dakars. This level has three laps in sunny weather, on a track identical to Easter Island 1.
I attempted a Semi-Rampage on this level not long ago. It's definitely possible, but it's not exciting to do on a track this tame.
Easter Island 3's level design is almost identical to Hong Kong 3. I dislike it because it resembles a Level 1 too much, only with an extra lap. Also, it would be better if the level had AI Morgen or Rossi perform stronger. (They make levels more interesting, Hyde!)
I like Easter Island 1 better because it's easier to succeed a Semi-Rampage. Buggies have a higher chance of jumping over the barrier, and we have more control when blocking opponents.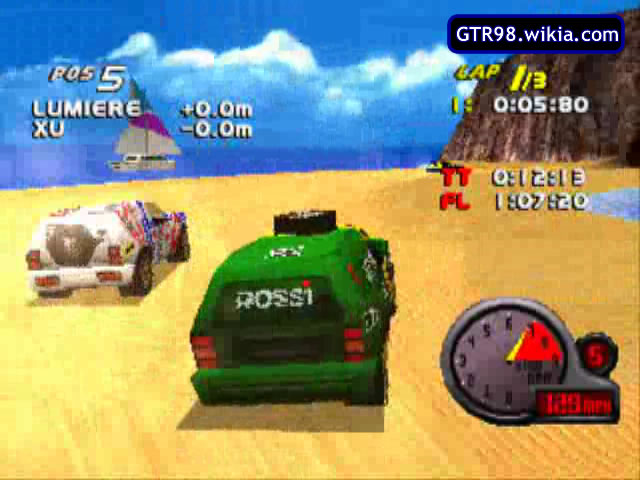 Community content is available under
CC-BY-SA
unless otherwise noted.