Scotland 5 is a stormy race for Rally cars. After a long, bloody, hard-fought Scot 4 battle, players are now challenged to drive in devastating weather at faster speeds, with the addition of two Deadly Ramps and a barrierless stretch.
Yet it's an easier level than Scotland 4, to me, but not by much. As an experienced player, I find Scotland 5 to be the second hardest level in the game.
Out Zones are now accessible, adding huge value to this level's difficulty, AND fun. The presence of two Deadly Ramps allows a "Grand Tour" Rampage to be performed. The water stretch is now barrierless, and the bottleneck tunnel remains present; used to block off cars and alter positions just for the heck of it.
So the track design and difficulty: 10/10. Underdog Challenge? Help AI Morgen, who is now weaker than Baptiste...
I didn't mention how perfectly they programmed the roles of AI; it is flawless. The opponent strength places AI Roberts & Ahmed to dominate, and Rossi to deteriorate and be replaced by the "young guns", Xu & Ivanov, who show off incredible improvement since Scotland 4.
The opponents tend to drive very aggressively around corners, like Level 4. This consistent pace keeps the "level flow" going strong and fast, unlike Level 6. However, top Hometrackers slow down (slightly) in Lap 3, unlike Scot 4 & 6, although it doesn't really make the level easier; in this track, there are too many other things to "worry" about, so slower AI speed doesn't help ease the difficulty that much.
With perfect track design, difficulty, and AI programming, how is Scotland 5 ranked just 4th in Koop's Top 42? The three remaining levels may answer. Just three left! Literally.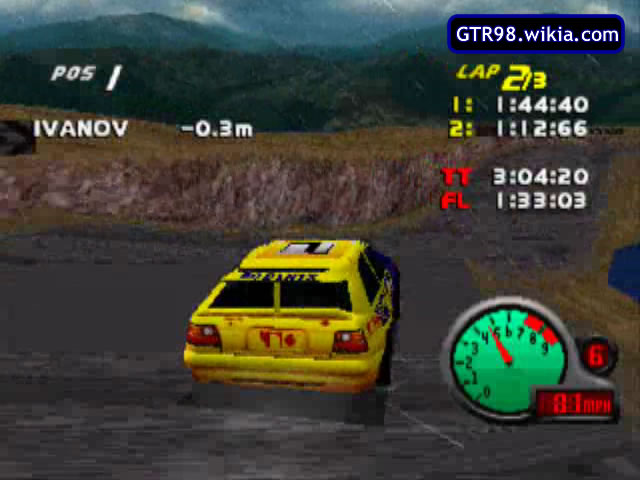 Community content is available under
CC-BY-SA
unless otherwise noted.