Easter Island 1 is the intro level for dune Buggies. Like all Level 1s, it is raced in sunny weather.
The only problem I have with this level is how slow-paced it is. It seems very linear and safe, and just "racing" the level offers us an atrociously boring experience.
Luckily, we can make it fun. An Underdog Challenge and Semi-Rampage are both existent on what is a seemingly harmless track. Although the tunnel has barriers, Buggies still have a good chance of jumping over when a bottleneck is attempted.
Underdog Challenge: Help Xu. This challenge is easier to complete in Grand Tour Racing 98, since the 5th Hometracker drives faster than Rossi in Lap 1. In Total Drivin, we will have to help Xu take over the 4th Hometracker Role before racing to first.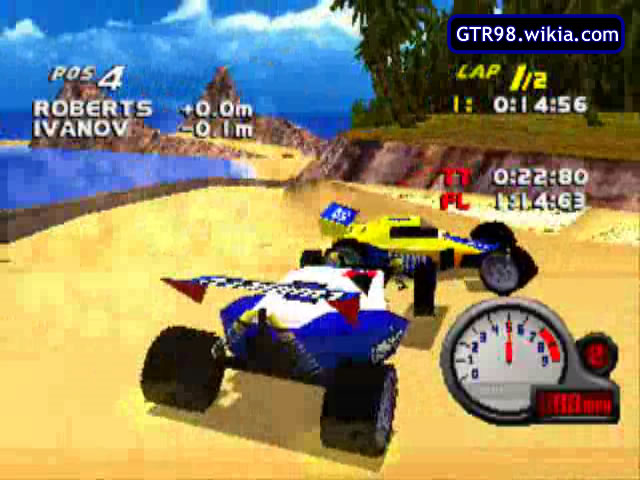 Community content is available under
CC-BY-SA
unless otherwise noted.