Switzerland 6 is the final Rally race. The barriers are removed on many parts of the track, and there is much more snow on the road. 
It's the only Swiss level with accessible Out Zones, and my overall favorite track for Rampages.
This level is ranked third for many reasons. Its tricky, icy track is what makes the level so challenging, even with the shortcut (the best one in the game, which allows players to skip the long winding road). Casualties are very common for bad drivers such as AI Baptiste.
The race can get very sloppy in the beginning, and AI Roberts gets the blame for this. The slippery track causes unintended slip-ups, increasing the AI unpredictability of the race. But Ivanov & Xu are the most dominant leaders; an excellent "opponent strength" choice by the game engine.
Unlike the other Switzerland levels, opponents don't slow down (as much) in Lap 3. This keeps the flow of the level running smoothly throughout the entire race.
The shortcut eases the difficulty of the level, but a tiny slip-up will end the race. Even with the shortcut, Switzerland 6 can come down as one of the toughest levels in the game, especially if you drive a crappy car like Roberts.
BEST LEVEL 6 EVER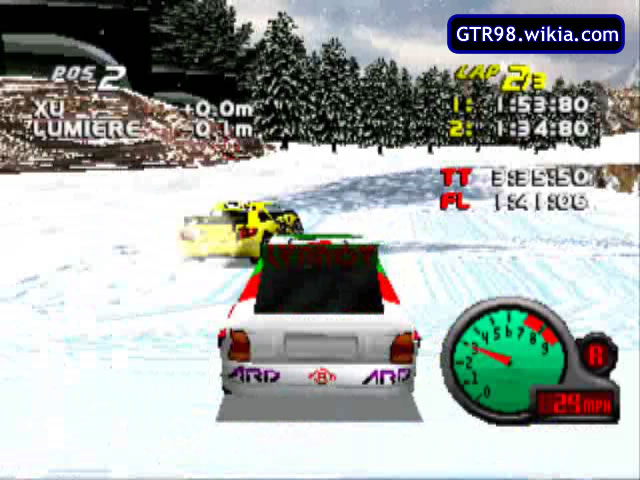 Community content is available under
CC-BY-SA
unless otherwise noted.