Scotland 4 may be a sunny, safely-barricaded level, but somehow, it finds itself ranked 2nd in Koop's Top 42. Clear weather, safe track, medium top speed - easy race? No. For many (past) players, Scotland 4 is remembered as the level of constant failing, frustration, and unbeatably strong AI.
This level took me at least 1000 tries to beat for the first time, as Xu. For an average player like me, it was that difficult. In terms of AI programming, this level is a "one-of-a-kind", as it programs opponents to drive at maximum speed throughout all three laps. (Only for Grand Tour Racing 98, however.)
Scotland 4 isn't just an intro of extreme difficulty; it is an intro level of a newly-opened route; the two-way bottleneck forest. Be honest - who remembers getting fooled on their first time playing this level? That was only the beginning of a nightmare.
So AI opponents drive at maximum speed. This makes Scotland 4 an exceedingly fast-paced race, and accurate driving plays a huge role in determining AI positions. The best drivers display a nearly perfect "driving accuracy", so even a small (human player's) mistake can cost you the race.
The AI tiers are set up wonderfully and well "spread apart". AI Ahmed, Rossi, and Roberts are the strongest opponents. They have proven to be unbeatable, and therefore, they are easily dislikeable. I like them though. (:P) But the story here isn't about the dominant; it's about the weak and notorious. Ivanov. Morgen. But these guys are nowhere as atrocious or embarrassing as AI Baptiste.
In Scotland 4, AI Baptiste is such a terrible opponent, so bad that he can end up an entire lap behind the race leaders. He cannot see the road. AI Rossi commits an average of 1 mistake per lap. Baptiste commits 12. Do NOT drink and drive.
While Baptiste provides us with entertainment, his abysmal performance allows us to attempt something different (or similar in a way). A significant, adventurous challenge called the Underdog Challenge. Help Baptiste finish first. This may seem like an impossible task, considering the level's insane difficulty and the Underdog's dismal accuracy. For experts only, I might say.
A simple, well-designed classic of excruciating difficulty, with interesting competitors, from hilariously terrible to incredibly powerful AI. The focal point of this level... the burdensome, problematic Underdog Challenge. Save that man!
I play this level... because I'm good at it. I like this level... because it's fun.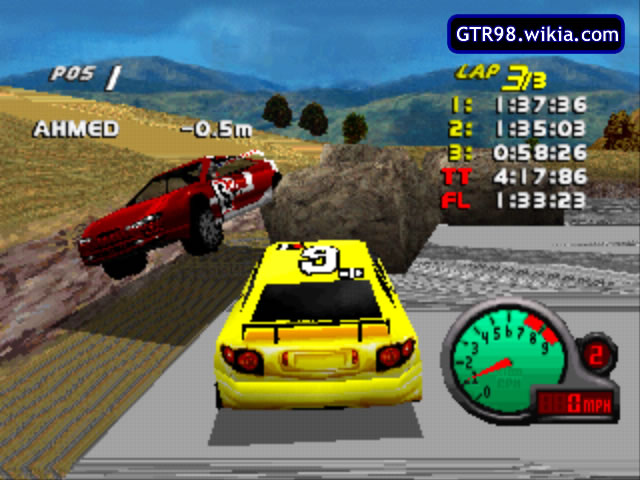 Community content is available under
CC-BY-SA
unless otherwise noted.