Scotland 3 introduces storm to Rally cars. The stormy conditions can cause cars to slip-up, making this race more challenging and unpredictable than the other Level 3s.
AIthough this level doesn't provide a "consistent" Underdog Challenge, an attempt to help AI Morgen or Ivanov to win can be a tough task to do. AI Roberts is extremely dominant in the first two laps, so it might not be possible to beat him to the bottleneck forest (in Lap 1).
The level reminds me of Scotland 5. The secret fireball location is terrible, but I wouldn't have known Level 7s if it weren't for this.
Underdog Challenge: Help Morgen or Ivanov. Watch out for a crash in the beginning, between AI Lumiere and Ahmed.
All L3s eliminated... we're down to 18. 2 HK, 2 Swiss, 3 Egypt, 3 Scot, 4 EI, and 4 Moscow.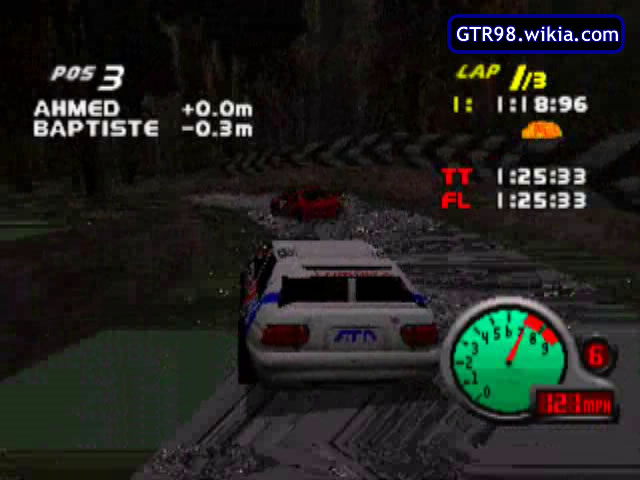 Community content is available under
CC-BY-SA
unless otherwise noted.