GTR98 (Unofficial) Site,
launched April 2015

This GTR98 Wiki is NOT abandoned, but there's a limit to what can be done for a game that's close to 20 years old (at the time of writing), which does not renew / refresh itself via Expansion Packs.
As long as I'm still actively using my username, I will periodically monitor this GTR98 Wiki(a)'s activity, as well as the newer GTR98 Wordpress site, and ensure that everything stays in order.
---
Short Story:
The Wordpress version is our new dedicated showroom at our own "office" lobby (heavyweight), while the Wikia is now our seminar/exhibition booth (lightweight).


---
Long Story:
Koop & I set up the GTR98 Wikia in 2013, with the initial intention of it being our "main" GTR98 fan resource.
However, as time passed, we realized that we didn't like some of Wikia's features. In addition, this project, in the long run and for the most part of the year, is actually more like "Hyde & Koop's GTR98 Site" than anything like a community-based Wikia.
There were a handful of other folks who contributed in short spans, but the meat and potatoes of the GTR98 Wikia are the long-term hard work of only two men.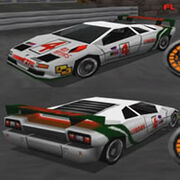 Around mid-2014, Koop & I conceptualized the idea of a new site on Wordpress, with plans to migrate the "heavyweight" data over, while leaving a slightly different "lightweight" version of the content on the long-established GTR98 Wikia.
The Wordpress site & Wikia are NOT duplicates, though there will be some similarities, since they are created by the same two fans.
"Heavyweight" content includes:
- More detailed Walkthroughs
- Full Image & Video Galleries
- Speed / Accuracy Tables
- Full pages for Unofficial Terms, eg. HomeTracker, Rampage etc.
- Polls
- Dedicated pages for Total Drivin & Gekisou Grand Racing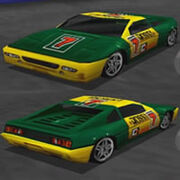 Now you know why these features have been reduced / removed from the Wikia over the past year.
The wordpress site, officially launched in April 2015, is known as the "GTR 98 (Unofficial) Site", and will continue to be the heavyweight counterpart alongside the lightweight GTR98 Wikia.
So there are now two unofficial fan resource sites for this game...
and you now know where to look for your content.
See you there! :)
AldoHyde / HydeDynamic
GTR98 Wiki(a), Founder